Open Science
The LCRDM, SURFacademy, the University of Groningen and Erasmus University organized the Desiging & Shaping Open Science conference in the slipstream of the Dutch EU chairmanship of 2016.
The presidency delivered the 'Amsterdam Call for Action'. This was the prelude to the National Open Science Program (NPOS).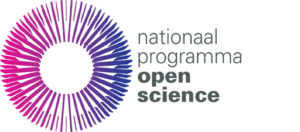 The LCRDM contributed to the NPOS project 'Professionalising data stewardship in the Netherlands'.
The Open Science communities host open science cafes as a platform for informal discussions, organise open science workshops where members receive or provide practical advice and assistance.
Spring 2016 the internationally renowned​ jazz musician Michiel Borstlap composed his Open Boogie. Leitmotiv for open science