About
The National Coordination Point Research Data Management (LCRDM) is a national network of experts in the field of research data management (RDM). The LCRDM forms the link between policy and solution. Within LCRDM, experts work together on RDM subjects that are too big for one institute to tackle and which could benefit from a joint plan of action.
LCRDM brings together research support services, policy makers, IT specialists, managers of diverse research institutes and research funding organizations. The LCRDM coordinates and facilitates the collaboration between the various RDM stakeholders.
In this section you can find more information on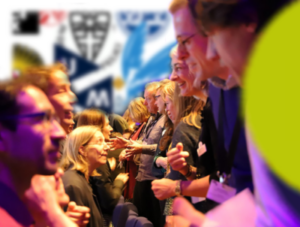 Origin of LCRDM
The federation of Universities of the Netherlands expressed the need for a compact and action-oriented coordination point Research Data Management to SURF. SURF has taken on a coordinating role in the process of helping RDM take steps towards achieving its goal as part of the SURF-innovation programme Open Science.
Partnerships
For further elaboration of solutions, LCRDM connects with other (RDM) groups in the Netherlands, like the UKB Work Group Research Data , the SURF expertise centres, Go FAIR , Open Science, eScience Center and Citizen Science Nederland.